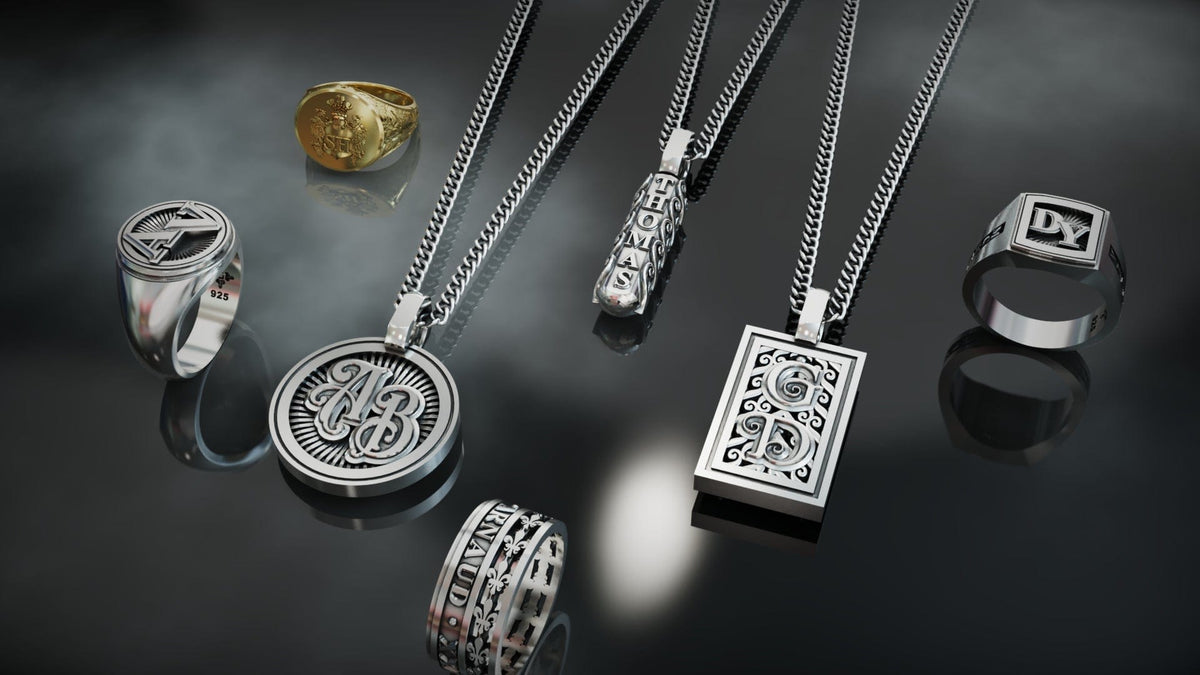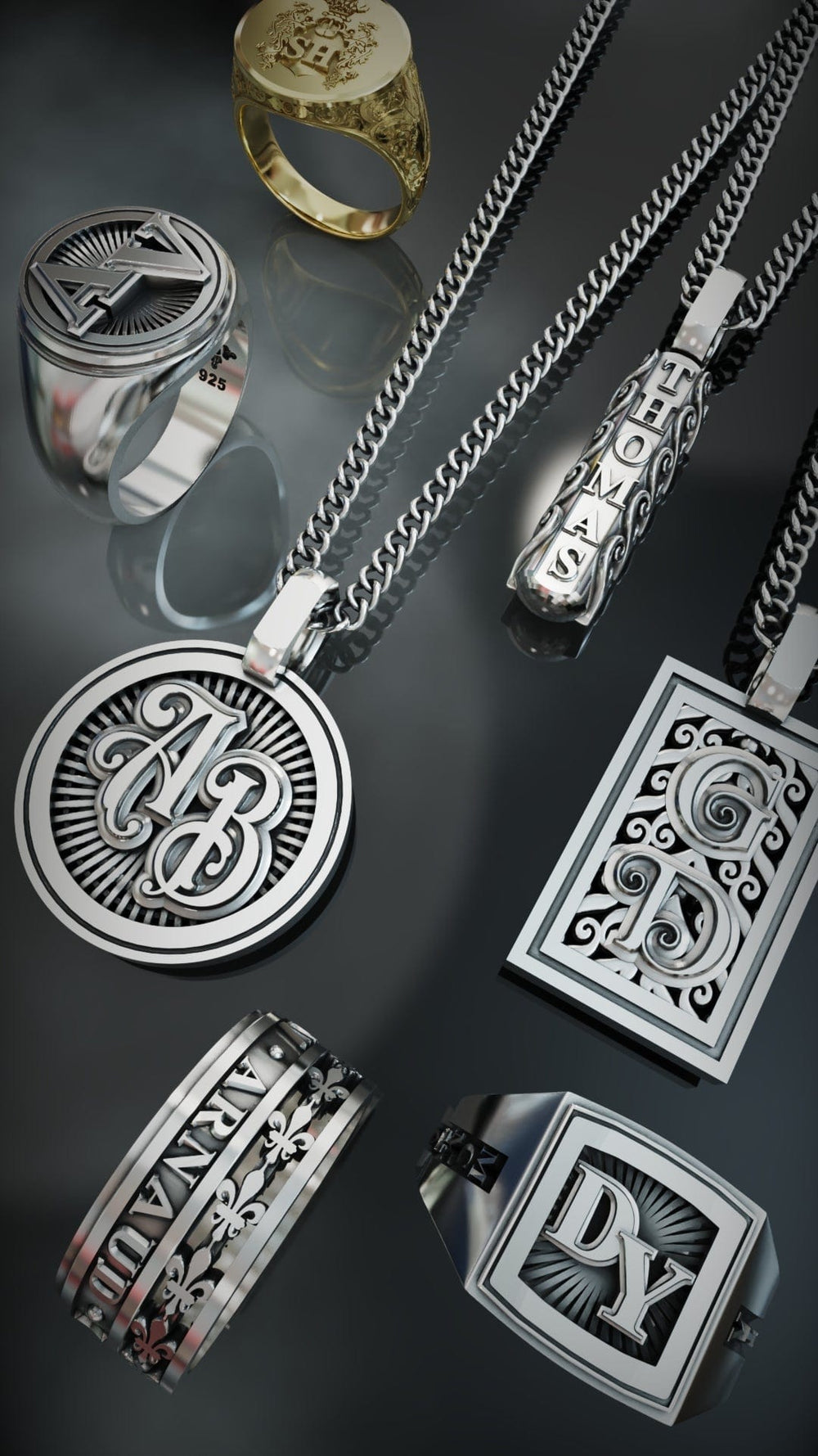 Your unique and custom jewellery piece, made to last a lifetime.
we care
Handmade with love
Handmade in Belgium, Finished to perfection in under 5 weeks.
A personal experience

1. Choose your desired design
With your personal wishes.

2. Preview
After you place your order we'll send a digital preview of your unique ring or necklace.

3. Production
If everything is to your liking we'll start to craft your custom piece.
★★★★★

I had to wait a month to get my hands on this beauty but it is absolutely worth the wait. I am currently in the process of making myself a completely customized design with them. Love the ring!

Jason White

Classic Round Signet Ring - Custom Two Initials
★★★★★

For quite some time I have been looking for a classic signet ring like my father wore. At GIRATI I not only found it in terms of personalized variants...it was from the beginning a very good virtual care and the team has implemented my extra wish in absolute perfection !!!! FORZA GIRATI !!!

KVB

Classic Round Signet Ring - Custom Three Initials - Sterling Silver
★★★★★

This experience was just out of this world. I wanted a signet ring with my family's initials for a long time, but never had I expected it to be so amazing without having to pay a thousand euros. I'm blown away. Highly highly highly recommended. Thank you Girati!

Paul R

Classic Round Signet Ring - Custom Two Initials
★★★★★

Bought this for my husband to celebrate our 5 year wedding anniversary. It is a very powerful ring and it makes him look very sexy wearing it. Girati really did a great job with this one.

Abigail Le Blanc

Medium Square Signet Ring - Custom - Sterling Silver
★★★★★

I wanted to have something I could carry with me, reminding me of my family. However, a cliche picture of them around my neck was not an idea I liked. So I found Girati and made a ring with my wife's initial in the middle and the initial of my kids' names around it. It came out perfectly and wanted to thank you guys via this way.

JB

Ornamental Round Signet Silver Ring - Custom Three Initials - Sterling Silver
★★★★★

Love the ring!! It's a long wait, but it doesn't matter when you get to see and wear the final result. Amazing!!!!

Q.F.

Classic Round Signet Ring - Custom Single Initial - Sterling Silver